♦
WPAutoBlogging Tycoon
♦
♦ Autopilot Earnings With Autoblogging - FULL Kit ♦


Hello dear visitor, my name is Josh Steel, I am the proud owner of Cash$pammers. I've been monetizing web ever since I've started using internet, back in 2003. I used to sit in front of my computer for hours and hours, sometimes even more than 12 hours a day. I've tried everything an ordinary internet marketer has tried, from PPC, CPA, PPD, Affiliate Networking, to Forex Trading, AdSense monetizing, and even highly risky investing plans. I've had a lot of success with some of these, then again, a lot of failures with some or them. I've been up and down during these 7 years, everyone got their ups and downs.
As a result, I've became a successful Auto-blogger, instantly leaving all those time wasting, money burning efforts behind. Now, I've decided to publish my personal methods to the world.
Meet, the

WPAutoBlogging Tycoon!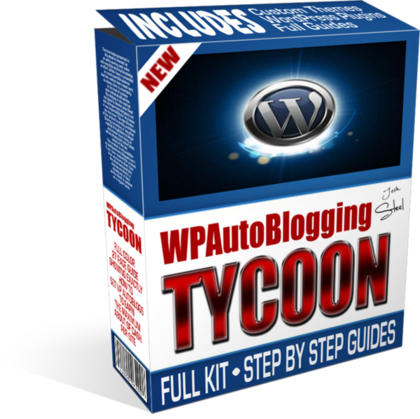 Full colour 27 page guide showing exactly how to set up autoblogs to earn the maximum about of cash per site.
Each copy contains:
- Custom wordpress theme files
- Automatic xml sitemap generator and submitter
- RSS footer inserter
- Custom 404 php coding
- Date Stripper
- Google Duplicate Filter Bypasser
- Duplicate Content Preventer
- Adsense Ads Injector
- WPRobot 3.5
Some of the tools in this pack cannot be found elsewhere, as they are custom written.
This pack includes everything required to sucessully generate tides of cash autoblogging. Best of all - it's completely legitimate, no frauds, scams, "blackhat" or such, involved. The method is also "rinse & repeat", use it as much as you want, as many times as you want, on as many blogs as you want, without eating into your other blog profits!
This is my adsense report from an Autoblog I've setup on 15th of October.
As you can see the traffic and hence the earnings just keep increasing. The spike in mid November was £11 ($15) in one day. All this profit is being achieved with average CTR being 0.91%!
Nobody here is making any wild "$200-1000$ per day after a week" claims, but the facts are right there in the picture - a gradually increasing profit doing virtually nothing!
And that's not even the end of it!
Included in this product, you will receive,
A FULL, my own personal, 100% guaranteed guide to a method of getting free backlinks propagation using only 15 (only FIFTEEN!) website submissions to get tens of, even hundreds of thousands of backlinks! For FREE!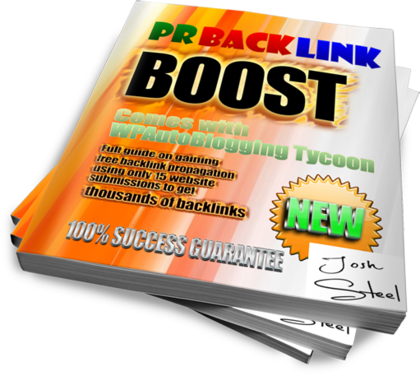 Both of these products, packed up together, available to download for free only here! I've been selling this pack for $9,99 till now, and now you're free to get a copy for yourself for free, and use it as much as you want!
It doesn't get any better than this folks. It doesn't get any better.